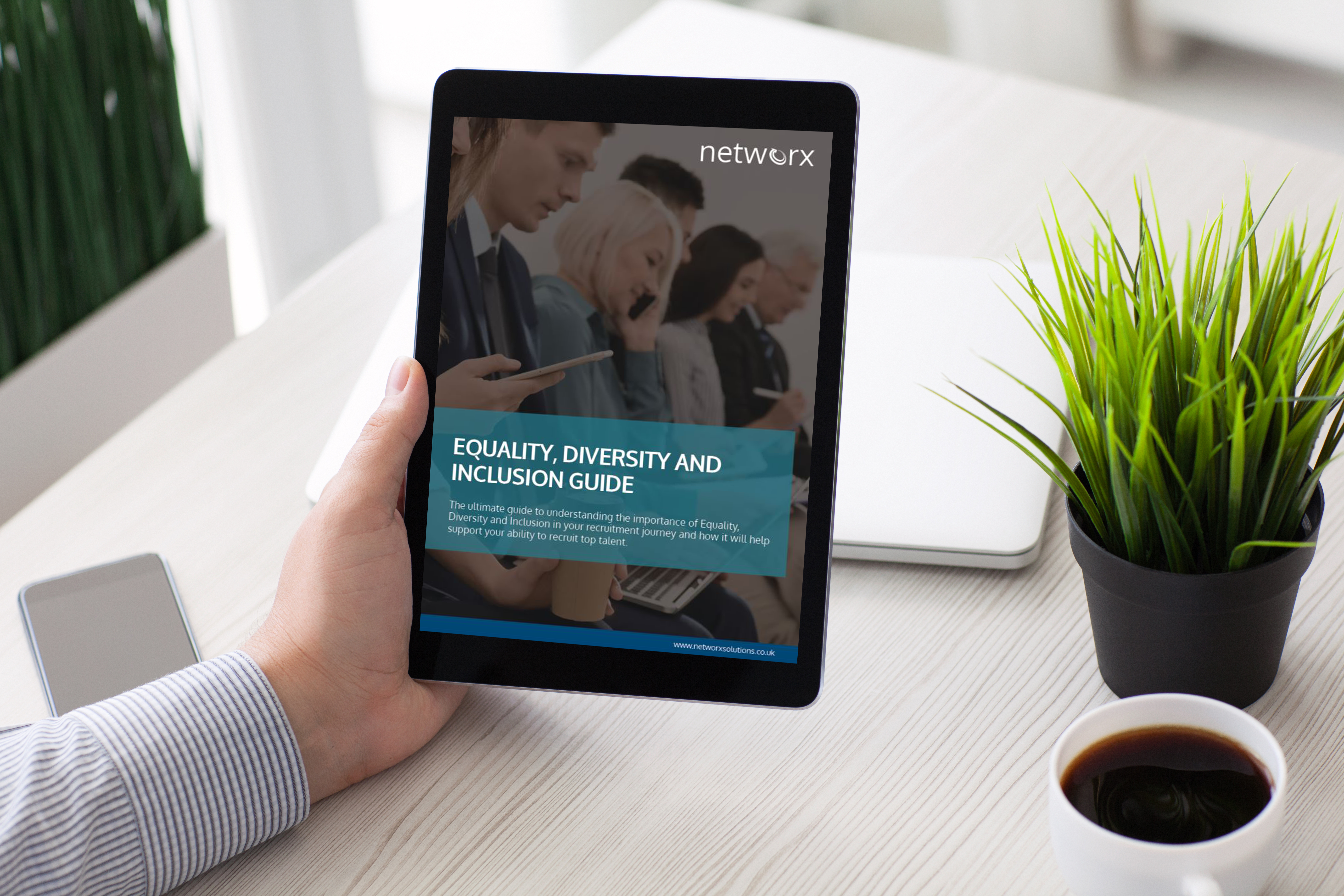 Equality, Diversity and Inclusion
Equality, Diversity and Inclusion has been a topical challenge for HR and recruitment teams for many years, but with the rise of Black Lives Matter Movement and recent changes in the working world due to the pandemic, growing a diverse workforce has become even more prevalent.
In this guide, you will discover the wider benefits of growing a diverse workforce, alongside how to deliver a discrimination free process, the role of reporting in diversity hiring and how artificial intelligence could offer new opportunities for the future of Equality, Diversity and Inclusion in recruitment.
Deliver a discrimination free recruitment process
Organisations making diversity and inclusion a priority within their organisations is more than a trend or fad, but can bring real competitive advantage.
From improvements in productivity through to business growth, a diverse workforce is proven to deliver significant benefits to any organisation. How you recruit and the technologies you use are critical to delivering a discrimination free recruitment process and promoting equality, diversity and inclusion at every stage.

ATTRACT
Maximise the exposure of
your vacancies and reach
a wider pool of quality
candidates

ENGAGE
Proactively engage with
high quality, relevant
talent to promote your
opportunities MANAGE
Identify top talent
quicker and deliver the
best possible candidate
experience ONBOARD
Provide every new starter
with the best introduction
to your business and
beyond
Download your free guide today, to innovate your recruitment!